Take customer
satisfaction to
the next level
with
CodeWell AI
Take customer satisfaction
to the next level with

CodeWell AI
Hire your new banking digital employee who works on a human level based on the latest AI technologies!
CodeWell AI
is a platform for digital employees, now available for the banking industry, working with high precision, human-like conversation, easy to set up and learn all custom procedures.
It's like having your very own ChatGPT over whose knowledge base you have full control and governance.
Long Wait Time =

High Customer Churn

26%
of users hang up after 4 minutes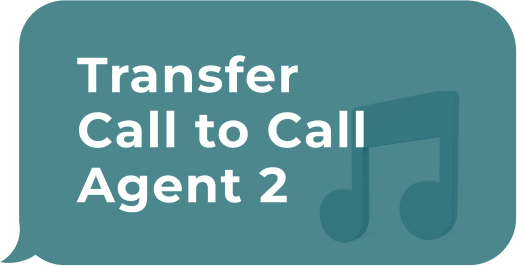 44%
of customers are frustrated when kept on hold longer than 5 minutes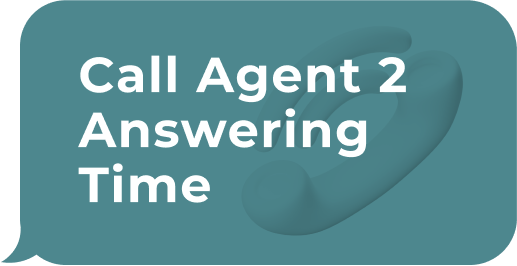 34%
of customers hang up after 6 minutes
26%
of users hang up after 4 minutes
44%
of customers are frustrated when kept on hold longer than 5 minutes
34%
of customers hang up after 6 minutes
Call Center average handle time (AHT) = 13 minutes
is the average call center hold time during which 26% of customers hang up after 4 minutes and 34% hang up after 6 minutes.
80%
of customers prefer to communicate with an AI to avoid long wait times.
90%
of customers require immediate response when calling the contact center.
83%
83% of customers prefer to speak to a single person to resolve any issue.
Benefits
Instant Service for Your Entire Customer Base
Amplify clients' satisfaction by providing instant responses and solutions around the clock to an unlimited number of users at the same time. CodeWell AI ensures that your customers have seamless access to all their needs, offering 24/7 availability across multiple channels and languages, without any wait time or transfers.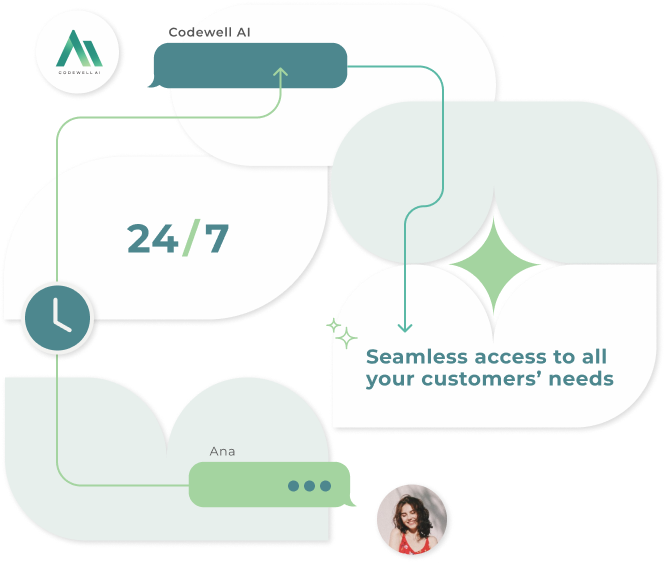 Slash Call Volumes,
Ignite Employee Productivity
CodeWell AI enhances team productivity and concurrently reduces call volumes, stress, and workloads. By handling the first line of support, this comprehensive solution allows staff to free up valuable time to prioritize critical tasks, resulting in heightened productivity levels. Additionally, it gives them insights into the biggest customer pain points.
Rapid Setup,
Organized Knowledge,
Customized Service
Train and set up the digital employee in just one day! Experience the convenience of having everything neatly organised in a single location, empowering you with full governance over the knowledge base. This paves the way for a standardised service tailored to each customer, ensuring consistent excellence and seamless customer interactions.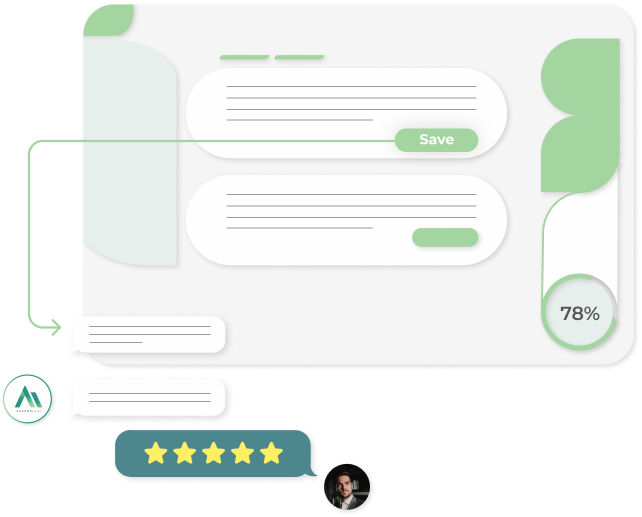 Easy
One-day
Setup Process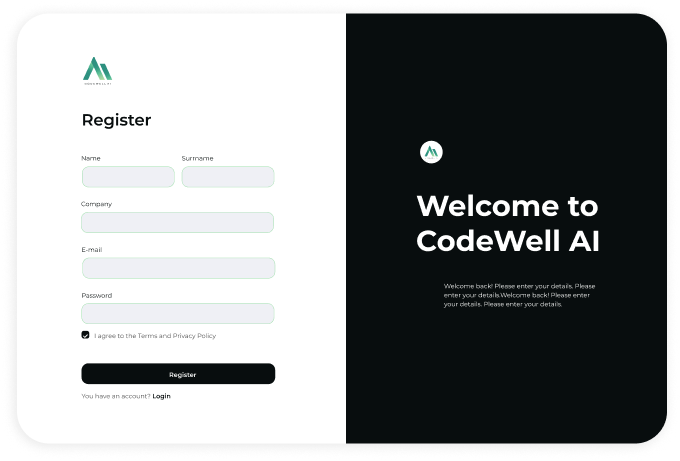 To get started, visit the platform's website and locate the Create Account option. Next, enter the data requested in the registration form provided on the website. This will allow you to successfully create your account on the platform.  
2
Brief your digital employee on the bank's processes
Next, brief your digital employee on the bank's processes by providing answers to the wide range of predefined industry-specific questions. By providing detailed responses, you equip the digital employee with the necessary knowledge to assist customers and navigate the bank's procedures accurately, ensuring a seamless experience.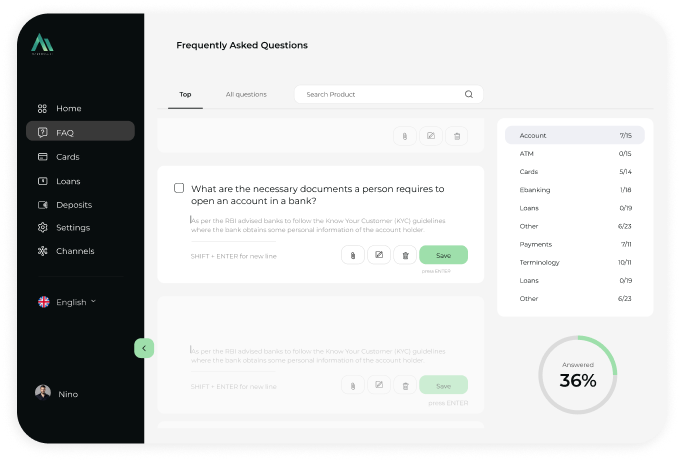 3
Let your new AI employee take care of your clients
As the final step of the process, click Launch and entrust your clients to the capable hands of your new AI employee. In addition, monitor interactions with your clients and analyse all timeframes using extensive data to gain valuable insights into their requirements.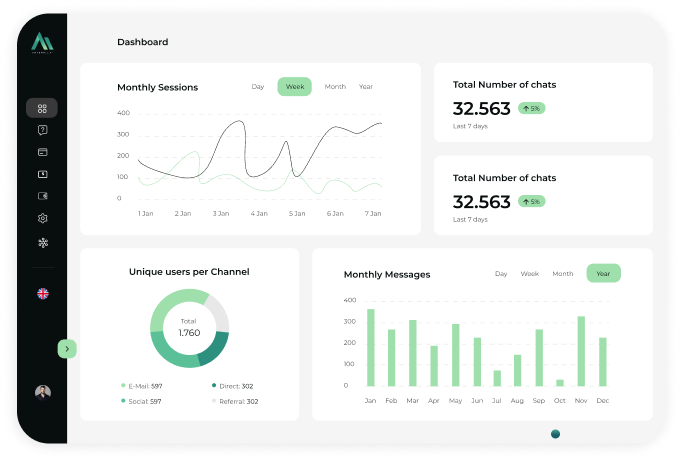 Available Integration on
the most popular
chat platforms